Music Club 2021/22 Leadership Profile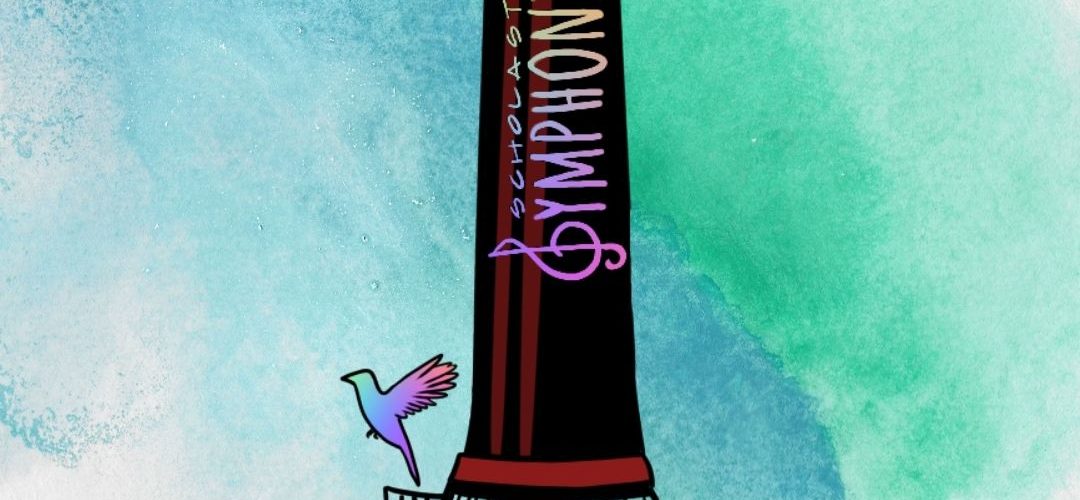 We all know Naila Tasnin, who is renowned for her divinely given calming voice. She puts her passion and love into anything she does. Her dedication and hard effort pay off in the best of all she accomplishes. As an artist, her desire to create pushes her creativity to new heights. We are overjoyed to have her as the president of our music club.
With her heavenly voice and passion for music, Joyena Hamid is one to put all of her heart into what she believes in. Not only is she always striving for a better and kinder world, but she also does it while acing in a variety of skills such as dance and writing, as well as music. We are beyond delighted to have her as the perfect addition to our team as Vice President.
Definitely, the best person for the secretary position, Samirah Saba Sayed, is a hard-working individual with genuine and brilliant ideas to improve our club, as well as the world around her. Her determination is what keeps her on the path to fighting for what she believes is right. The talent she offers to music is not only beautiful but also inspiring. We are beyond delighted to have her as a part of our team as Member Secretary.
With a captivating presence and a heartwarming smile, Suhana Sabrin Khan is another leader with immense promise to push the club towards prosperity with her incredibly caring personality and sweet voice. We are more than excited to have onboard such a talented individual as our Strategist.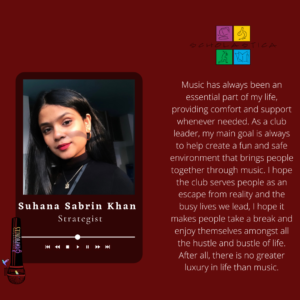 Gifted with a focused demeanor and determination, Rasha Noor is more than capable of taking on the mantle of the position of Treasurer of our club. It is only a matter of time until she showcases her expertise to benefit this club and mesmerizes us with her effortlessly soothing voice.
Promi Tahsin Mia is one of those people who harbor many talents and skills. Her artwork is proof of the dedication and effort she gives to fulfill her passion. Witnessing even a fraction of her, such as her smile, can make your day seem so much better. Her bubbly personality along with the confidence she exudes is part of her charm. Her enthusiasm for music is what makes her such a perfect fit for Technologist.