#NoLessHuman Mental Health Campaign by Community Service Club!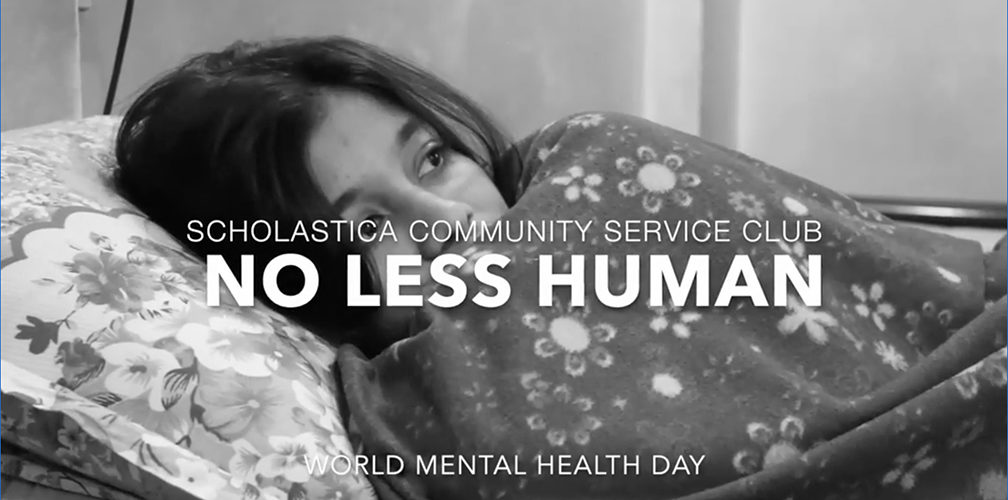 Mental health is a person's emotional and psychological well-being. However, it continues to be stigmatized in society. So it's time. Time to understand the importance of mental health by loving, caring, and most importantly supporting those who are suffering from mental health problems. And more importantly, acknowledging that it makes us #NoLessHuman
Set in during the time of the coronavirus, we have decided to explore the story of a teenage girl fighting depression. With that, the Scholastica Community service club wishes you A happy mental health day.
Check out the video on our club's facebook page.
PS: This is fully shot, scripted, and edited by our members!
Video by: Gazi Sharita Fairooz, Anusha Mourshed, Seyam Rahman, Tarek Hossain, Farhin Majid, Radiah Riana, Elma Hossain, Faiza Murtaza, Shadeed Aarshan, Faiyaz Tahsib