SRU Scout Club 2022-23 Leadership Profile
Hello everyone, it's Zaheen Binte Nawaj, the President of the Scouts Club for this new session. Hope we all can get along well and create amazing moments which we can forever cherish.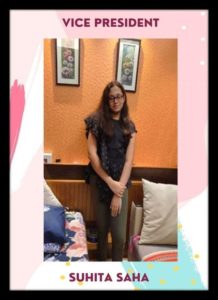 Hi everyone, I am Suhita Saha and I will be serving as the vice president of the scout club. I look forward to having an fruitful and fun year ahead of us .
My name is Antila Rai Siddique and I'm the secretary of the Scout Club for the session of 2022-23. I hope I'll able to help my team lead the club into new horizons and make it a great year for everyone!
If the clubs get shifted online again, please don't blame me. We planned an exciting year for the scout club, and I would hate to see it all go to waste, just because of the pandemic. Hoping we can put the pandemic behind us once and for all.
I am Fayyad, the strategist btw.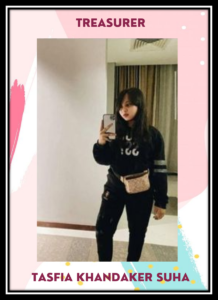 Hello everyone , I am Tasfia Khandaker Suha and I hope we can all work together to make the upcoming year fruitful and fun
Technologist:
Hello, I am Zohayer Noor Khan. I am the Technologist of the Scouts club. Hope to see you all and hope we can enjoy this year together!