Scholastica Law Club SRU 2022-23 Leadership Profile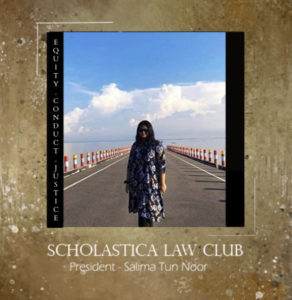 Hello everyone! It is my pleasure to be the President of the Law Club. Hopefully, we all will have a wonderful year in this club. Looking forward to it.
I am more than delighted to be a part of this team. This club allows me to explore not only the depths of the justice system but also the depths of human nature itself. I look forward to have an amazing session.
Hello everyone, this is very epic.
With a passion for justice and mooting, I consider myself lucky to be the strategist of Scholastica Law Club. Looking forward to a great session with you all.
Honored to be part of such a prestigious club. Cannot wait to work with my fellow peers!
As justice is brought to you in court, this club takes you to justice itself ! I'm delighted to be apart of this team.