Scholastica Literature Club – 2022/23 Leadership Profile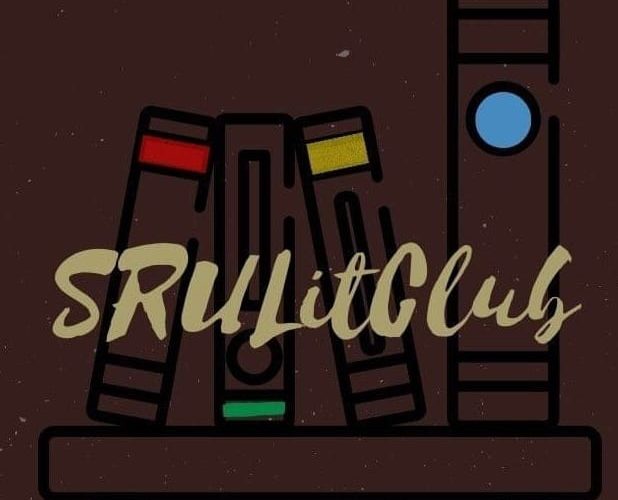 President

Maareum Islam Khan
Maareum Islam khan, the President of this Literature Club has an astounding experience when it comes to Literature due to her hardcore passion for it. Her dedication and determination to this club shall present Literature Universe in a new light. She is a hard worker, multi-tasker, and a team player.

"Being elected as the President after being a member for the last five years of this club is a huge honor for me. With my active executive board, I hope to make this a memorable year for the club."
"Voicing your fight is the only way you can provoke change."
Vice President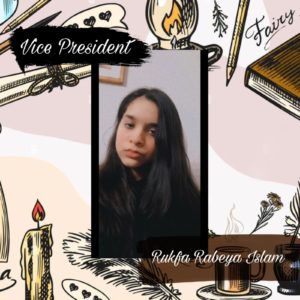 Rukfa Rabeya Islam
A very thoughtful and understanding person, Rukfa has been able to connect with her teammates and fellow leaders since the beginning. As a Vice President, she is a very important part of this club not just only as a leader but as a member too.
"I hope to make the literature club a place where everyone can feel safe to share their ideas. I am so excited to witness the discussions regarding books and characters we feel passionate about. I want the club members to share similar ideology of things as well as their opinions and thoughts that might be vastly different from the rest."
Strategist
Anushka Rezwan
The strategist of this club, Anushka is a very passionate and keen individual whose main goal is to never disappoint and accomplish her tasks on time. She has been a valuable part of this club and she continues being one.
"I absolutely love literature and am so excited to be part of the executive board for this club. I'm hard working, can meet deadlines and will give it my all to ensure that the work I do is of the best quality.
I'm extremely passionate about literature and hope to make your experience with the literature club a memorable one!"
Secretary
Areez Sharaf
Areez is a very charismatic and enthusiastic person who is experienced in club leaderships. He has never disappointed the leaders before us and he continues to do so by engaging himself into the clubs which he is a part of. He is clearly capable of fulfilling his duties efficiently.
"I am proud to be new the secretary of the Literature Club. I am capable and ambitious. I seek to assist and cooperate with my team-members for a fruitful session and a bright future for the literature club. I have an uncompromising vision for the literature club which I feel we can bring to life. I am a hard worker who dedicates his effort and skill towards the betterment of the club. With such a team as us, we can assure you that we can look forward to a new and exciting year."
Treasurer
Eshan Abdullah
A talented and hardworking person, Eshan has been a valuable member of this club since the beginning. He has shown continuous enthusiasm towards Literature and continues to do so. He possesses some exceptional skills that is vital for his position as a treasurer of this club
"Hey there, I am Eshan and I am the treasurer of the Literature club for the session 2022-23. Literature is something that I have always been interested in, starting from the great classic novels and poems of Austen, Orwell, Keats, Shelley and Tagore to the arts, fictions and contemporary novels Of Coelho, Margaret Atwood, Arundhati Roy and more! I am tremendously excited and honored to be one of the leaders of this fantastic club and I hope to contribute and interact with my club to the fullest. Cheers!"
Technologist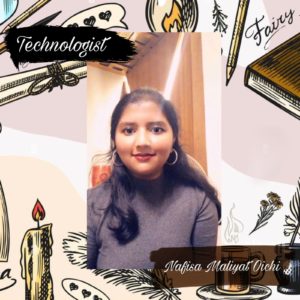 Nafisa Maliyat Oichi
The technologist of this club, Nafisa has a lot of expertise when it comes to the technological aspect of making this club a huge success. With coding experience and handling social medias, Nafisa is trustworthy to provide the members with the technological assistance they need.
"I'm truly honored to be a part of this club, especially being a Technologist. I am looking forward to meet everyone who wants to be part of this Literature Club. I hope that I make your experience in this club a memorable one."